Each litter of puppies born at Crimson Kennels is an exciting event for our entire family. We believe it is very important that each litter is raised with lots of love, attention, and the best care possible. All of our puppies are given a nickname when they are born to help us identify each pup during its time with us. Each litter has its own theme based on events that are happening at the time of the litter's birth. The names for the puppies come from the theme of the litter. These nicknames are not required to be part of the puppies' registered names when they go to their new homes. All of our pups have their dew claws removed, first shots, wormed every two weeks, and weather permitting, will be introduced to water. Our puppies come with a 26 month written health guarantee. We require a $200 deposit to be placed on our waiting list. The price of each litter varies, based on who the parents are, what titles they have and their pedigree, but most litters range between $800 and $2,000. Some of our other general policies are listed below.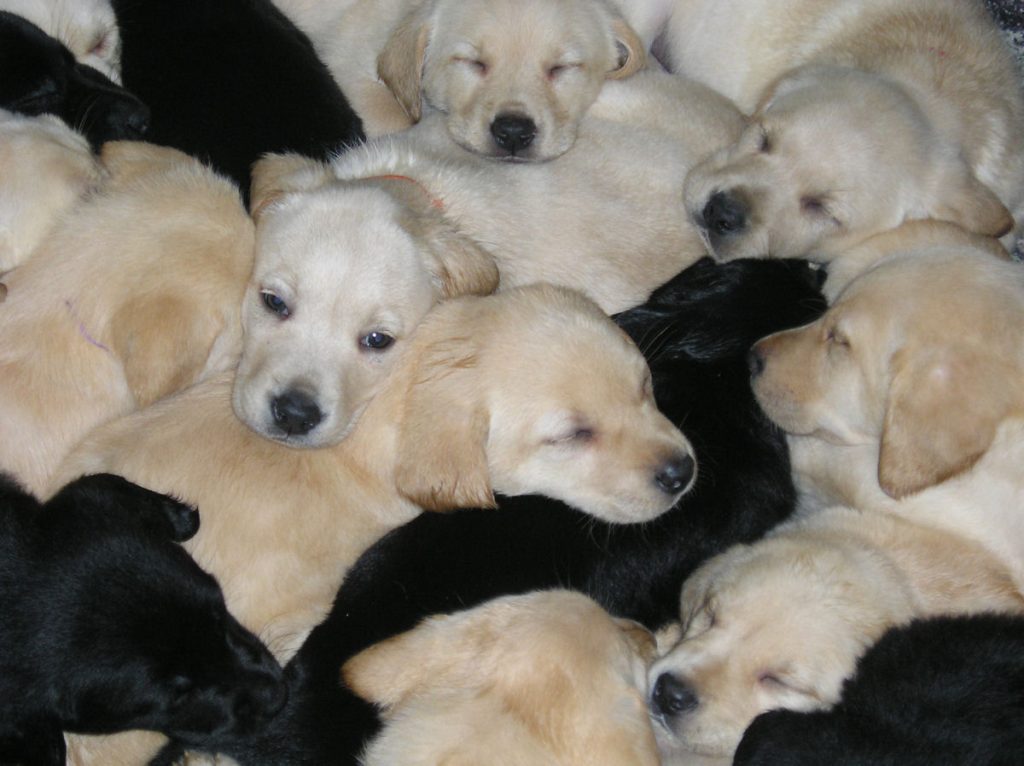 Crimson Kennels breeds only AKC registered females, older than 24 months, that have had OFA, CERF, CNM and EIC testing done. We will not breed our females more than once every year or every other heat cycle.



Crimson Kennels breeds only AKC registered males, older than 24 months, that have had OFA, CERF, CNM and EIC testing done.



All of our puppies are born in our climate controlled & camera monitored kennel where their progress is monitored and recorded in a clean, safe environment.



All of our puppies are well socialized by our extended family.



We DO NOT sell to commercial dealers for resale, or to puppy mills or breeding farms.



No puppy will leave us until it is at least 7 weeks old. We encourage our Buyers to pick their puppy up on a weekend when they can spend an appropriate amount of time with their puppy in its new home.



All puppies will have been wormed by Crimson Kennels, and have their first round of shots and basic check up from a certified Veterinarian. A health record will be furnished to the Buyer.



We provide a bag with each puppy which includes: pictures of the dam, sire and pup; health record, registration papers, chew toy, birth certificate, and a small bag of food for conversion to the Buyer's food of choice.



We require with our health guarantee an agreement to return the puppy to us for proper placement if the Buyer can not continue to provide a home. We do not want any of our dogs lacking for a loving home.



After our puppies go to thier new homes, we will always be available to offer suggestions or answer any questions.



Shipping is available at the cost of the Buyer.



Microchipping is available for an additional fee.